At Langford Eyecare, we understand the importance of our patient's time. In order to help you prepare for your eye exam at our Victoria clinic, we have provided some guidelines here about what to expect before, during and after your exam. Our team is always ready to assist you further.
Before your visit
In consideration of your doctor's time for other patients who are waiting for appointments, please provide 24 hours' notice if you wish to reschedule your examination. Please note that patients with frequent no-shows or last-minute cancellations will be charged a fee.
Ask questions! Come with your concerns and don't be shy to ask questions during your eye examination. Our doctors and optometric assistants are keen to learn about your needs. Our Optometrists enjoy explaining the purpose and significance of each test result for you.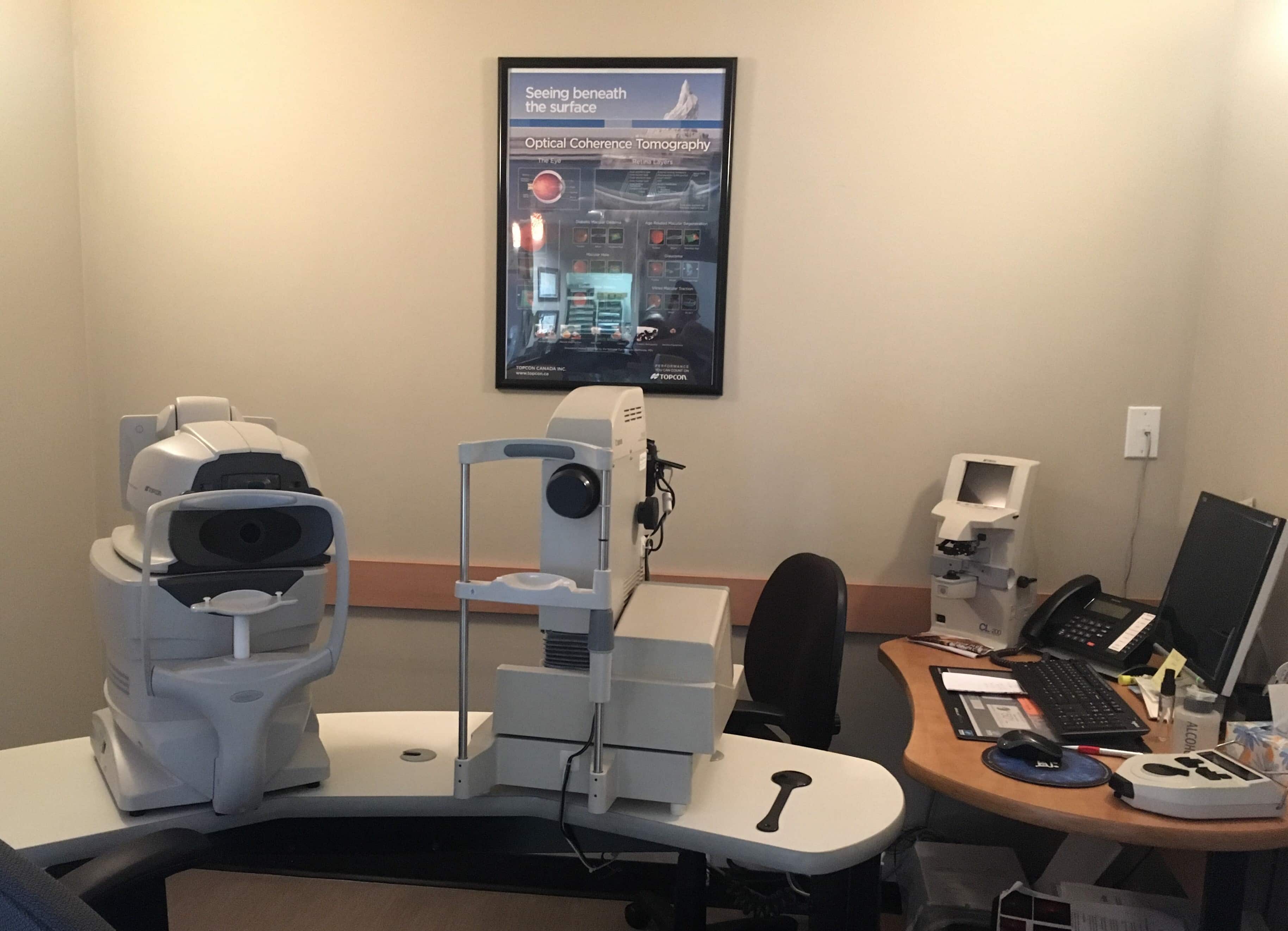 Our office sends out an email or text reminder if you have been to us before and have signed up for this service. If you have not seen us before, or you do not use e-mail or texting for contact purposes, you will get a reminder phone call from us the day before your appointment.
We will usually ask you to arrive 15 minutes early for pre-testing (Full Exams and Dilations) prior to seeing your doctor. Our optometrist assistants will carry out a series of important tests and photographs using an array of computerized instruments and digital imaging devices. This is part one of your complete full health eye exam!
When coming in for any complete eye examination, please bring sunglasses and avoid driving a vehicle or bicycle.
Unfortunately our staff are unable to notify patients ahead of time whether or not they will need to have a driver (due to having dilation drops) as the possibility of getting the dilation drops is dependent on the health and status of each patient's eyes and what tests the doctor may need to perform (this can vary from patient to patient). We recommend that every patient arrange to be picked up just in case.
Unless you are experiencing discomfort, redness or poor vision with your current contact lenses, please wear them to your appointment and for at least an hour prior to coming in that day. Your optometrist will be interested in checking the fit and performance of the contact lenses on your eyes.
No scents please. We ask that you please avoid wearing perfume, cologne, strong aftershave and lotions to your appointment, as they can trigger severe allergies and asthma for other patients and our staff.
Please Note: Animals are not allowed in the office, unless they are trained service animals wearing a vest and/or have an accompanied certification document
During your visit
Set aside enough time for your examinations. Please allow about 1 to 1 ½ hours in our office for your complete eye examination. Our assessments and counseling are very comprehensive, and some patients do require more time than others.
To provide the most comprehensive examination of your eye health, we generally use eye drops to dilate your pupils. The drops might sting mildly for a few seconds when your optometrist puts the solution in your eye. Because these drops temporarily relax the smooth muscles of the eye that control pupil size and focusing,
Dilation is often not necessary during contact lenses follow-ups and some other types of recheck visits – Our Optometric Assistants can advise you.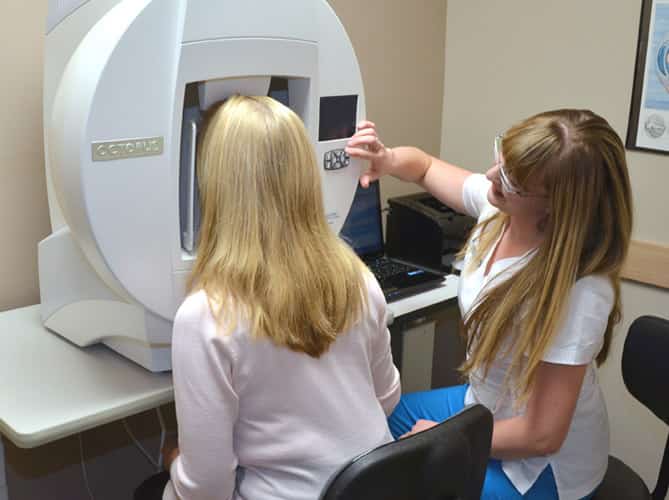 After your Visit
It is normal to experience some light sensitivity and mild blurred vision for approximately 2-5 hours after the drops are instilled. We use the mildest combination possible that will achieve a large dilated pupil.
Most of our patients tell us that they have no trouble walking or taking a bus home, so long as they wear sunglasses due to sensitivity to light. If you do not own dark sunglasses, we will provide you with a disposable pair free of charge. If you return to work after having dilation drops, you may find that print and computer vision are a bit fuzzy for a couple of hours. As individual responses vary, these time frames are only offered as a guideline.