Dr Joslin, Dr Morin & Associates is proud to supply exceptional eyewear to our community. We provide high-quality and trendy eyewear for every member of the family. Choose eyewear that meets your needs after completing your eye examination with our optometrists.
At our eye clinic, you can choose from a variety of frames that match both your personal preference and lifestyle. Whether you want to look trendy or casual, we have a large number of frames to choose from.
Our prescription frames have a two year warranty against manufacturer defects. If your frame breaks with normal use, you are encouraged to bring it in and we will repair or replace them if necessary. Be assured all eyewear that is purchased in our practice will be adjusted, including nose-pad or screw replacements free of charge.*
* 2 years warranties are not included with the purchase of "package" frames & lenses.
Our products
We provide our patients with quality products recognized world-wide at competitive prices. If you have experienced difficulty with your new glasses, we have a 60 day window to address your concerns.*
* some exclusions apply
While we are 100% confident in our prescriptions, any concerns you may have are reviewed by our Optometric Assistants & Our Doctors of Optometry in a timely fashion to ensure satisfaction.
Our goal is to surpass your expectations!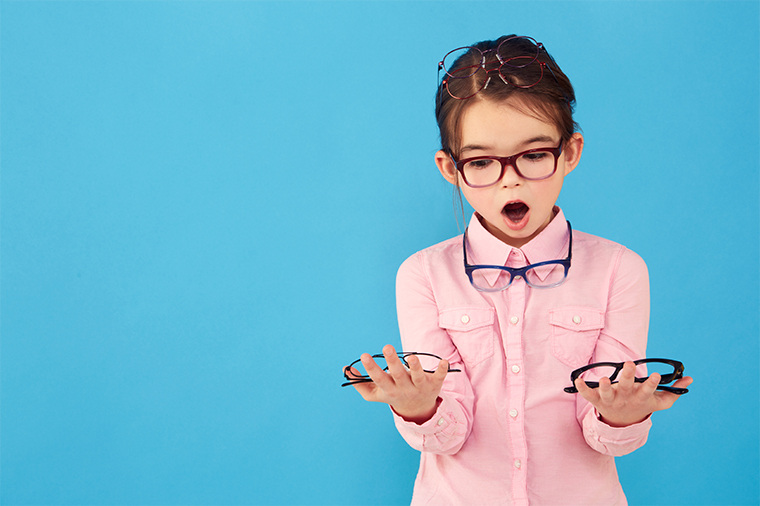 Eye-M-Growing Program
Be sure to ask our staff about our Kid's "Eye-M-Growing Program" for glasses. Your child may be eligible for a complementary lens replacement.
Contact Us Today
To schedule your next eye exam and discover your new favorite eyewear, contact us today.